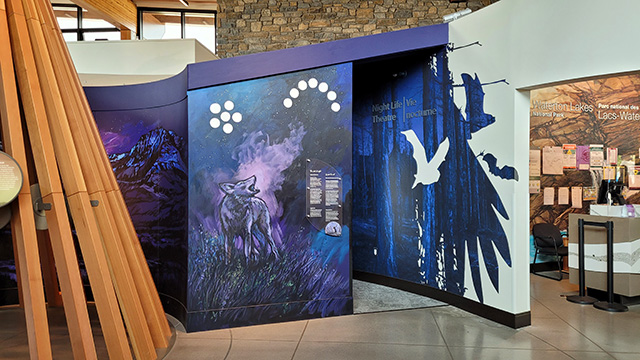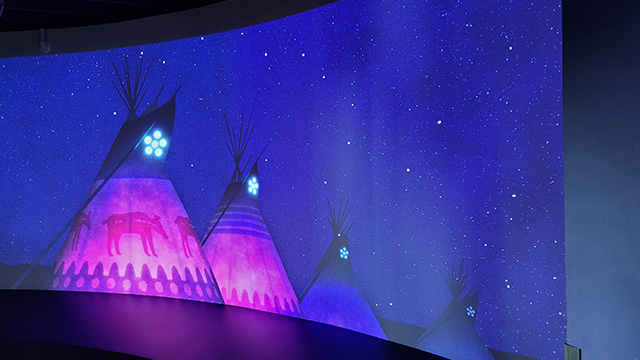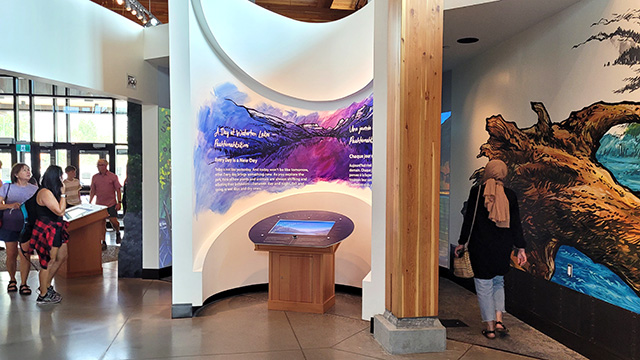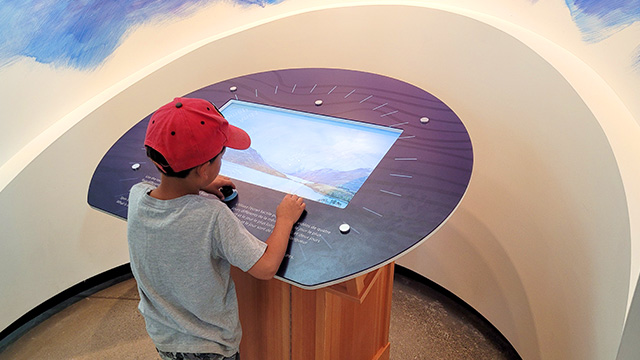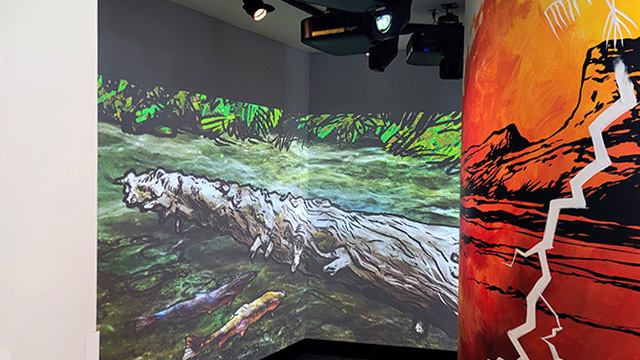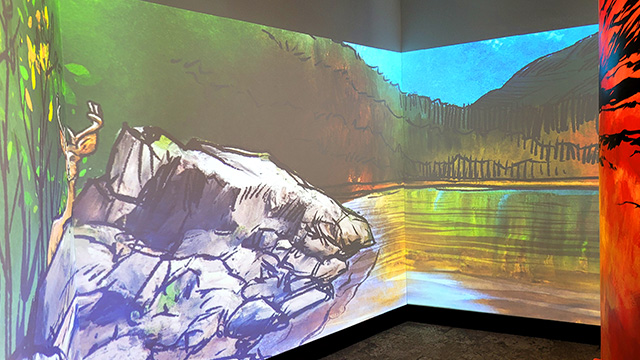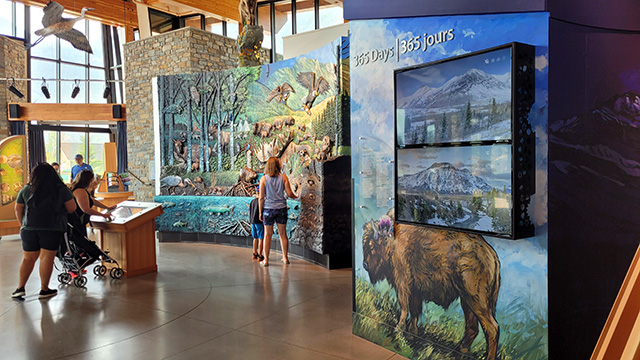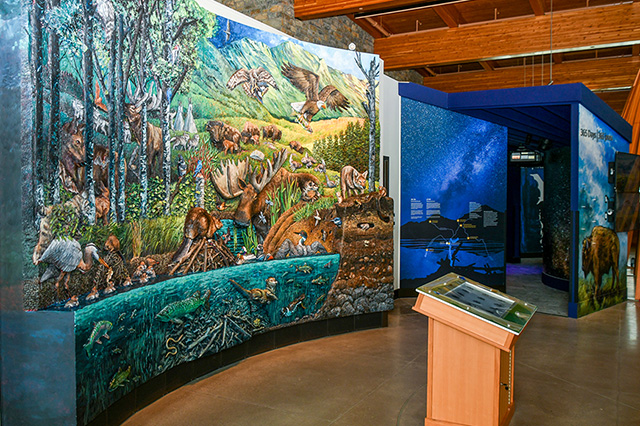 Waterton Lakes National Park – AV & Digital Interactives
We designed, developed, and produced multilingual AV Media and Digital Interactive Exhibits for Parks Canada's new Visitor Centre at Waterton Lakes National Park – from concepts and scripts, experience design, through full digital design/media production, and custom interactive software development.
Two AV digital experiences were produced to tell engaging visual stories with projected audio-visual media in consultation with indigenous peoples. A narrated illustrated animation about the Night Sky was produced for the mini-theatre. It weaves together sub-themes including the park species that rely on the night, the night sky preserve (a Parks Canada initiative), and star constellations with their importance in indigenous traditions. The Forces Of Nature AV media immersive experience is projected on the walls of a small gallery. It was produced with a motion design style and traditional media look that visualizes the powerful natural elements that shape the land; how they can be destructive yet key in the important role of regeneration and new growth in nature.
Touch-screen digital interactives were designed and developed to augment and provide info/media about the species featured on the sculpted biodiversity walls. Visitors can view time-lapse footage of a view over Waterton Lakes over 4 separate days in the year with an interactive spin dial browser. The AV exhibits also feature imagery of the Park taken from all seasons of year.
We had the honour of filming and recording a local indigenous elder whose traditional songs welcome visitors at the entrances of the visitor centre, and whose traditional Blackfoot pronunciations of the moons can be heard by interactive push-buttons in the teepee structure.