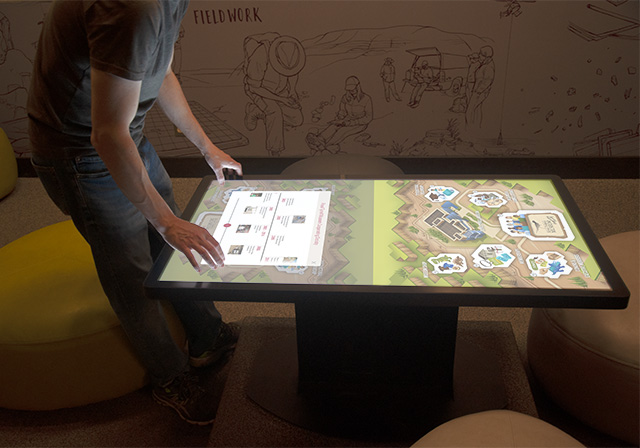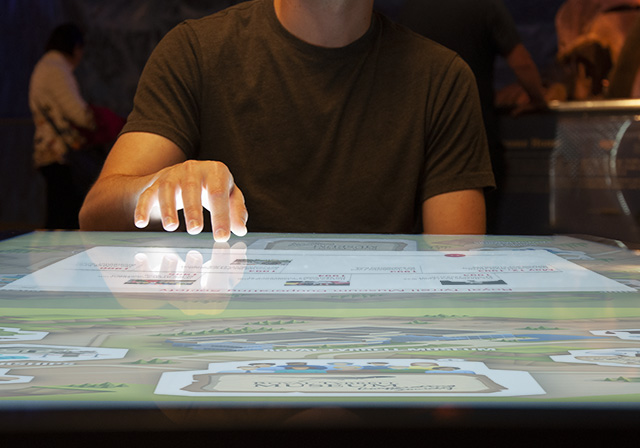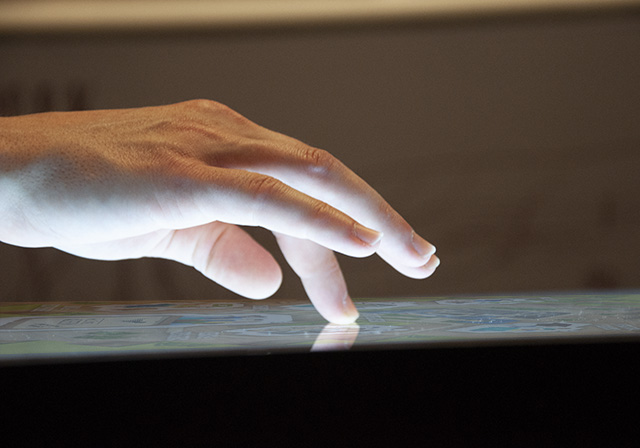 Click to view video capture in full-res  ^                    
Royal Tyrrell Museum Touch Table Interactive
This touch table interactive experience was designed and developed for the Royal Tyrrell Museum Cooperating Society as an engaging and informative experience that brings awareness to the non-profit organizations crucial role of supporting the museum through its generated revenues.
The illustrated touch gesture-based experience educates visitors about revenues from memberships, donations, and the museum shop, and how that supports many aspects of the museum. This unique interactive experience was developed for visitors to interact from either end of the table as this orientation was preferred with the flow of the visitors through the museum gallery space.
Gamification was integrated with mini-quiz questions and dinosaur illustrations to test visitors on their dinosaur knowledge. A custom cloud-based CMS was developed and integrated with the interactive to allow the staff to easily update content including their list of donors and executive members.